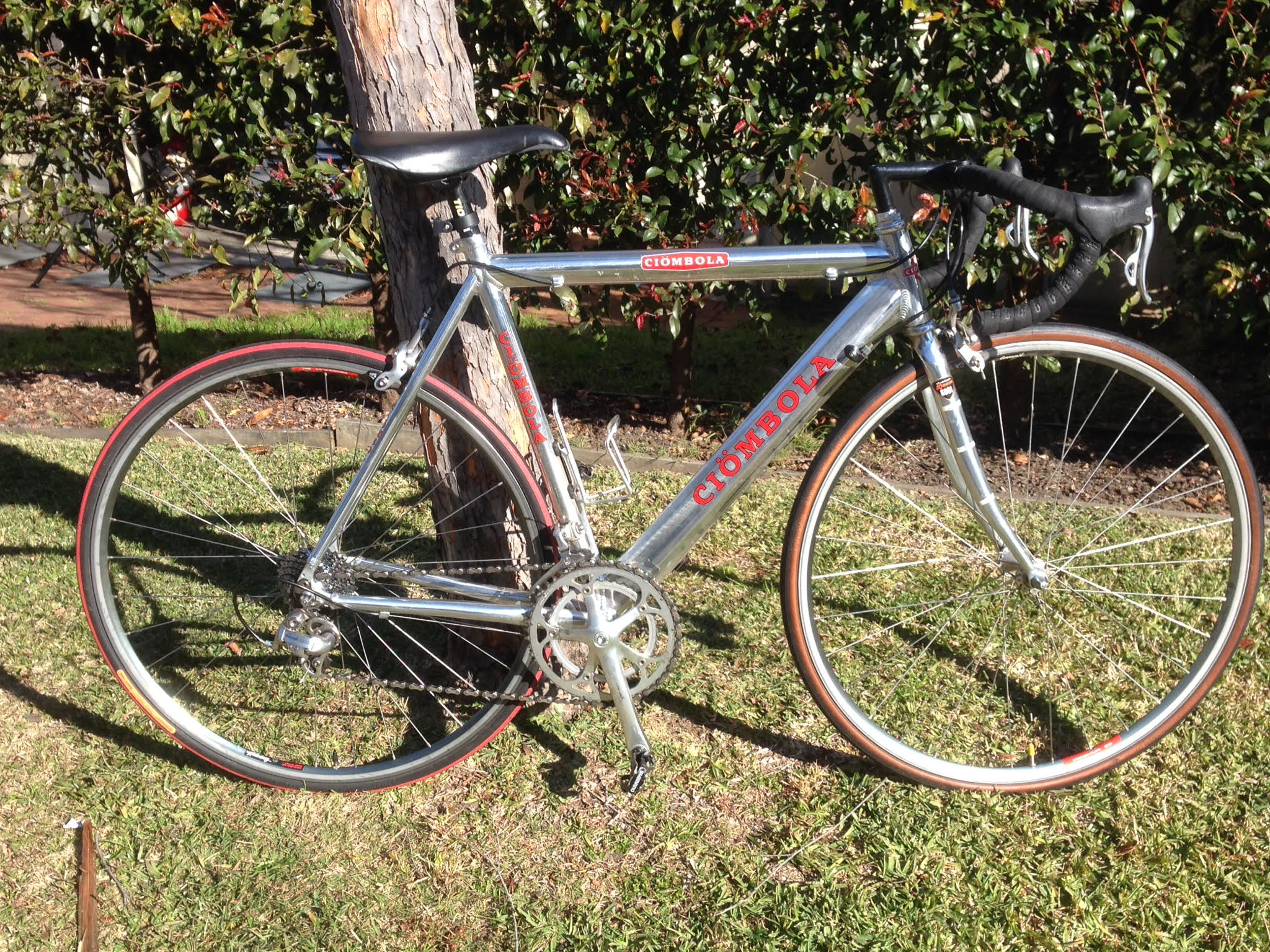 "Sold, built and fitted by Michael at Trak Cycles Tea Tree Plaza in Adelaide.  This Ciombola is polished aluminium with clear coat. It came down to the fitting before going out to paint and I decided no paint and just the red decals was what I wanted to ride.
In original spec, only replaced tyres and bar tape.  A bike that I will never outride."
Comment by Mike Abel:
This was a first edition before we recruited Wayne full time. I was fed up with how road bikes were being distributed and sourced these alloy frames direct from Kinesis in Taiwan then spec'd them with Campagnolo Gruppo to compete against Giant etc. They proved very popular then by chance the distributor for Campagnolo in Sydney (Continental, thanks to Andrew Kuhl) had sets of Dedacciai tubing they were clearing out. We approached Wayne to build for us full time and when he said yes we bought all the tubing and the custom line of frames was born. This all happened in about 3 or 4 months.