Ciombola Bikes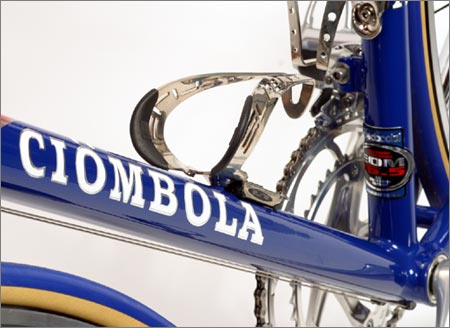 CIÖMBOLA is a high end, boutique brand bike frame which was based in Melbourne, Australia and developed bike frames between 1998 and 2005.
CIÖMBOLA bike frames were designed by Michael Abel of Melbourne and hand built by Master frame builder Wayne Roberts in his workshop at Holden Hill, Adelaide South Australia at the back of the Trak Cycles warehouse. Waiting lists as long as one year or more were very common.
Wayne Roberts started in the aviation industry and was a successful road racer. Despite the ready availability of Italian frames, Wayne became a much revered Aussie icon for supplying road and track frames for Australia's cycling elite – professionals and Olympians. His own son and Olympic medalist Luke Roberts, a star on both surfaces in his own right, rode a version of the Ciombola frame to victory in a stage of the Tour Down Under, giving the marque its first taste of global recognition.
Accolades came not just from the peloton, but also from the tubing suppliers in Italy, who were impressed with Wayne's classic eye and attention to the finest construction and finishing detail and many were delighted to see a rider on a steel frame atop the podium in a UCI race.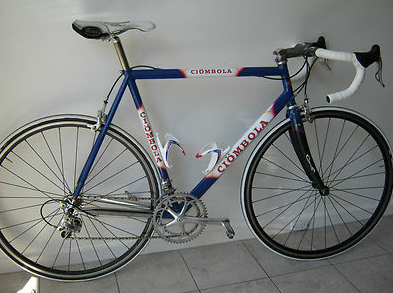 Following the retirement of Roberts from full-time frame-building, the CIÖMBOLA designer and owner closed down operations in 2005 with no-one to hand over the torch to and a complete reticence to offshoring production.
The frames made by Wayne Roberts under the CIÖMBOLA marque have become collectibles and represent extraordinary value when compared with some of the beat-up 20+ year old imports fetching twice the price.